/ 2
/ 2
Manufacturing Inspiration
More important than who we are and what we do is why we do it
Some of the best inventions are accidental: things like x-rays, plastic and potato chips. It's safe to say then, that Shield is in good company.
Born in the Innovation Lab at Dimensional Innovations, our story is one of discovery. Shield is the product of a healthcare-focused exploration into an illuminated solid surface sink that lit up to encourage handwashing. During development, we were churning out a new prototype weekly, and it killed us to slap the sink on sawhorses every Friday for our review.
We started looking for a base to hold the sink but couldn't find anything that matched the care and engineering we were putting in. Frustrated by the cheap, non-customizable and slowly-crossing-an-ocean options available, we decided to build our own solid surface base.
We set the sink inside the base we made and once again invited our hospital industry experts to take a look. While they continued to like the sink, the group was far more interested in the clean, durable and stunning solid surface cabinet. Enter Shield: we began to build cabinets.
Using focus groups, industry research and good old-fashioned trial and error, we learned how to mold flexible, clean solid surface into a better box. Testing everything, we developed patents around our connections, our construction process and our coved interior corners.
That's not to say it was easy. We failed often. We spent nearly 20 weeks in initial development and untold hours refining every detail of what we make, from the hinges to the sanding process.
We had successes, too – winning awards and meeting up with like-minded clients looking for something different. The road to Shield showed us that failure isn't the worst outcome, and that experience is often the best teacher.
We're not just building a better box anymore. Our philosophy is simple: we create beautiful products that are meticulously crafted, immaculately clean and unmatched in quality.
We live in a space where beauty and function meet. Think Italian design meets German engineering. It's more than fabrication: it's care and customization, great design and 100-percent transparency. We come to work every day because we are manufacturing inspiration.
You've read our story. The future is here, and laminate is history:
Hours of initial product engineering and development
Ounces of Mountain Dew and Dr. Pepper consumed by our operations team
Feet (squared) of solid surface built to date
Franglish words invented by our French community manager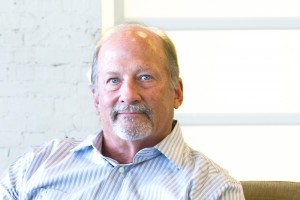 jbaker [at] shieldcasework [dot] com
CEO of Shield Casework and co-founder of Dimensional Innovations, Jim is credited with greatly expanding the scope of DI's services in his 20 years of leadership.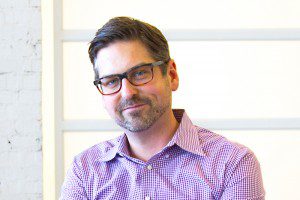 Stephen Hopkins | President
shopkins [at] shieldcasework [dot] com
An intensely creative leader with an eye for detail and an ear for communication, Stephen's leadership of Shield blends both his business and design acumen.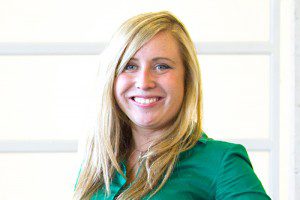 Mandy Stark | Brand Director
mstark [at] shieldcasework [dot] com
Leading Shield's identity, Mandy heads up the brand strategy through fresh and relevant Smarketing planning, creative execution and social media-savvy.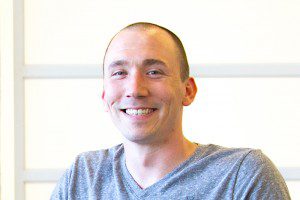 Chris Williams | Production Manager
cwilliams [at] shieldcasework [dot] com
With more than 10 years experience, industry veteran Chris leads Shield's production team of highly skilled fabricators who create our one-of-kind,
100-percent-solid-surface products.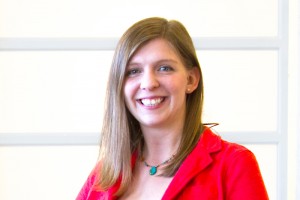 Lauren Lee | Product Manager
llee [at] shieldcasework [dot] com
Detail-oriented, creative and highly organized, Lauren Lee keeps the Shield fabrication and product development processes running as the supervisor of product design and engineering.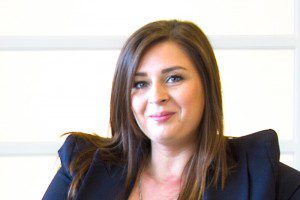 May Mannant | Community Manager
mmannant [at] shieldcasework [dot] com
May is a next-generation communications and HR professional who blends social media savvy with finance management and even master networking skills to recruit and retain the best talent.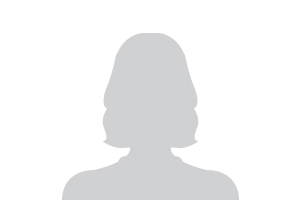 Shara Sherman | Project Manager
ssherman [at] shieldcasework [dot] com
Shara's excellent communication and organizational skills ensure our handcrafted projects are correctly executed on schedule.
Our constantly curious team of design thinkers, manufacturing hackers and strategy buffs are determined to change the way the world views architectural products. We admit we're a bit obsessive when it comes to our work – but we see that as a positive trait.
If you are smart, talented and perhaps have one or ten obsessive tendencies, tell us about yourself. You may be a perfect fit.