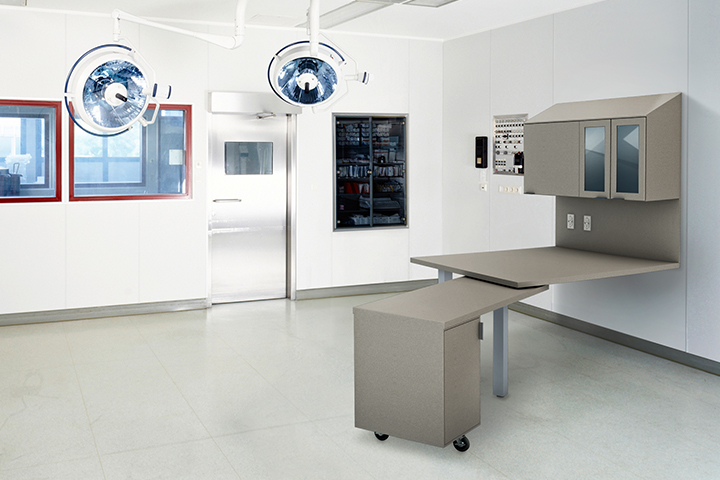 Products that improve safety and workflow in healthcare
Hospitals are the third leading cause of death in the U.S., according to a 2016 study by John Hopkins Medicine researches that said more than 250,000 people die each year due to preventable healthcare errors.
If there were ever a time to place utmost attention on improving safety and accuracy in healthcare, it's now. The question is, how do you fix this when staff already are working hard to be safe while remaining efficient? You can't just tell them to be more careful; you have to come up with better processes, protocols and products that make safety a priority.
A number of products integral to the healthcare industry can aid staff in carefully, accurately and efficiently completing their day-to-day jobs. Here's a look at healthcare products that improve safety and workflow in healthcare.
In healthcare facility clean rooms where patient drugs are prepared, sterility in vital to safety. Pass-throughs in these rooms maintain this safety without limiting workflow. If a pharmacist making the drugs needs a specific tool, the pharmacist can receive the item via a pass-through that maintains the sterility of the room.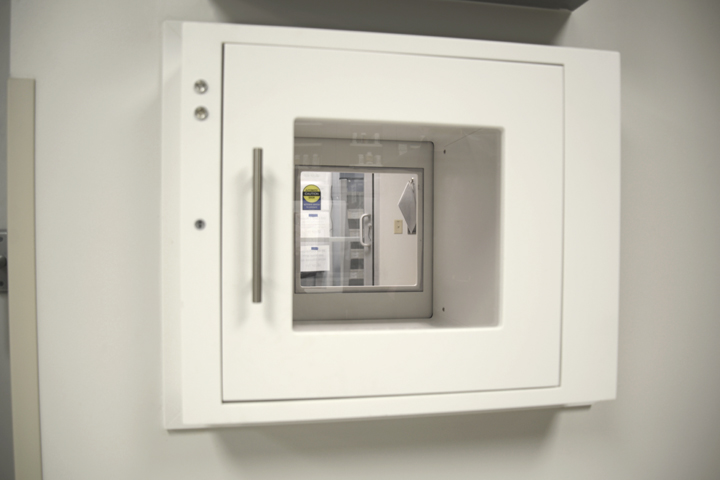 Typical pass-throughs feature a mechanical lock system that ensures both doors cannot be opened at once, a pulley system of sorts that uses hooks to keep one door closed when the other is open.
The problem is this slows the work process down, and they hooks can be easily removed in order to speed up the process, which often happens, risking the cleanliness of the room. 
A more efficiently designed pass-through, however, can both better ensure safety while also improving workflow. Take our pass-through, for example. Its features include:
An electronic locking system that cannot be disabled and that leaves less possibility for error
Indicator lights that alert staff when an item is in the pass-through and ready to be removed
Solid surface construction, which naturally wards off bacteria from the surface
Optional coved corners that are easily cleaned to avoid bacteria buildup
Pass-throughs play an important role in healthcare facilities, so using one that makes processes easier and safer for staff and patients is essential.
Perhaps the most critical of healthcare rooms, operating rooms require both maximum safety and maximum efficiency. Every item in these rooms should aid in these efforts.
Documentation stations are one piece of equipment, however, that often times do not improve workflow. Most off-the-shelf documentation stations face the documenter away from the procedure. The nurse is forced to write or type on his or her lap to record what is happening and then turn 180 degrees to document it, wasting time and interrupting visual communication.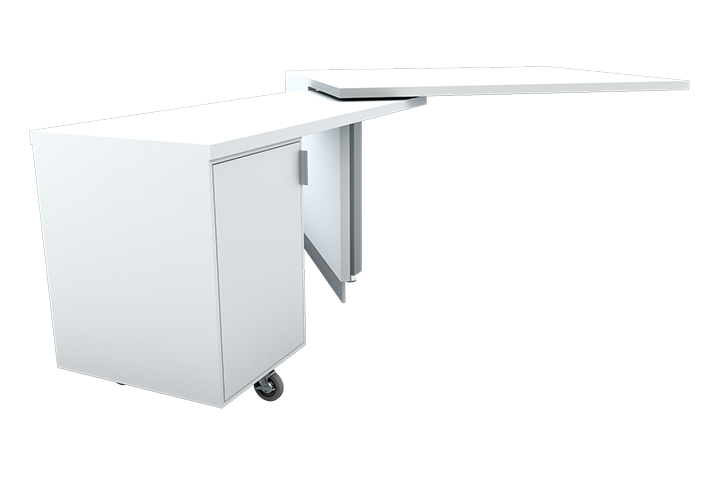 Documentation stations designed to better fit needs of staff, however, can greatly improve efficiency and, as a by-product, efficiency. That's exactly what Shield focused on when designing and building our documentation station. Its features include:
A swivel function that allows nurses to face the procedure when documenting it
Optional integrated casework which eliminates walking/searching time for equipment
Solid surface construction prevents bacteria and germs
Documentation stations are essential in ensuring a safe, smooth surgery in operating rooms. Having a clear line of communication between staff members throughout the procedure can greatly improve safety and efficiency, which is why using a documentation station that aids in these efforts is important.
Patient rooms, though not as high-stress as other noted rooms, are just as important in a facility as any other. These rooms must be kept clean and sanitary for patients, and they should remain safe for all, patients and staff alike. This means having clear walkways, workable equipment and a calming atmosphere.
The overbed table, found in most patient rooms, is an important yet oftentimes overlooked piece. The tables allow patients to access their personal items, use electronic devices and eat meals with freedom, among other important functions. However, overbed tables are not always designed with the staff members in mind. Technology is not integrated, so cords are required for charging, but this crowds the floor and creates unsafe walkways. Edges are flat and invite food and drink spills. Surface materials lack durability and cleanability, requiring staff to spend more time cleaning the tables each day.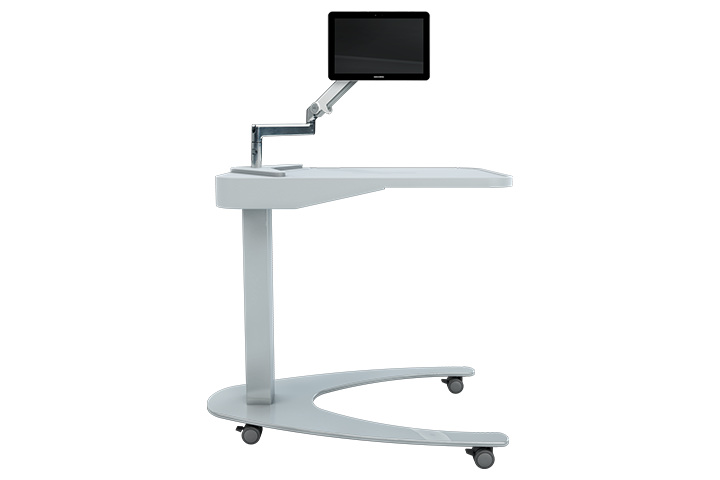 When designed with more consideration for both the staff and patients, though, overbed tables can improve safety and workflow in patient rooms and healthcare facilities as a whole. Shield's overbed table, for instance, includes:
Inductive charging and integrated technology devices
Anti-spill edges
A lightweight base that easily slides under patient beds
An electric lift for quick, easy adjustment
Solid surface covering for sanitation and trouble-free cleaning
Castors for easy rolling
Ensuring patients have freedom to move without safety worries is important for both the patients and the staff. Overbed tables, when well-designed, can improve the safety and workflow in these environments, all of which contributes to a more relaxed atmosphere for the patient. Other products often found in patient rooms such as headwalls, cabinetry and mobile carts can also contribute to a better working and living environment.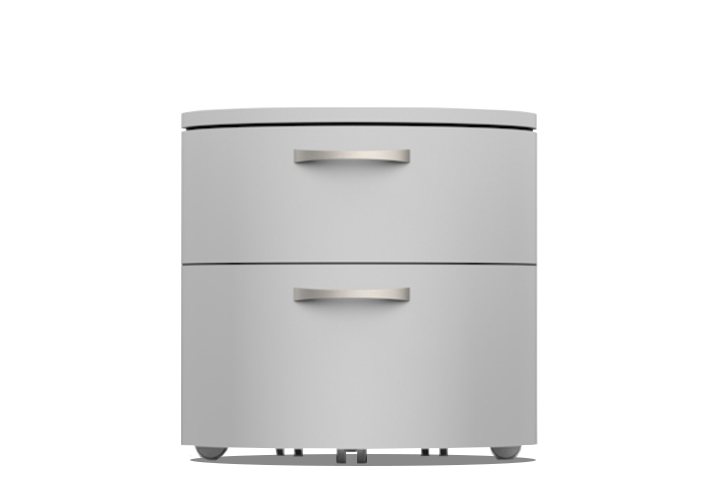 Considering each piece of equipment found throughout healthcare facilities can make those facilities safer, quicker and more effective environments for patients and staff. Accuracy is essential in healthcare, especially now. Take the time to make sure your equipment is aiding your staff's efforts to improve safety and workflow in healthcare.