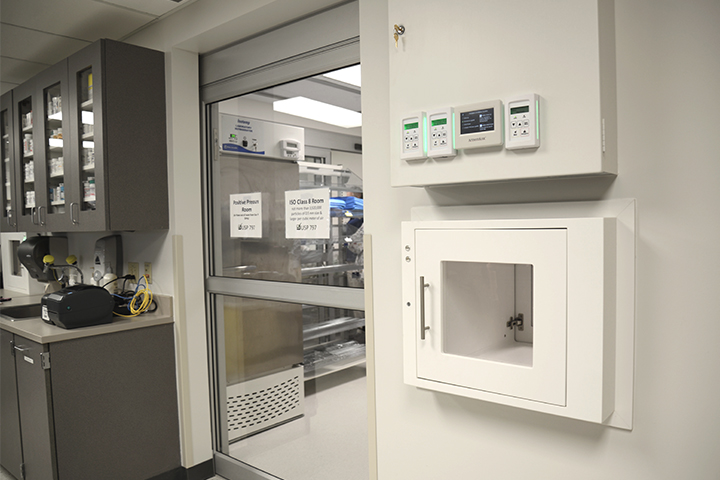 New cleanroom pass-throughs at The University of Kansas Health System
Over the past year, The University of Kansas Health System has worked with Pulse Design Group, Kelly Construction and Shield Casework to renovate four cancer sites' cleanrooms within the health system. These cleanrooms are where patient drugs are prepared, so they require special care and attention to ensure safety for both patients and staff.
The cleanrooms were renovated to be compliant with two new pharmacy codes: USP 797 and 800. Updates to the room included new air filter systems that remove particles and contaminants from the air and changes in temperatures for specific rooms in each cleanroom. These changes help maintain clean air flow in and out of the room, ensuring drugs don't contain any harmful contaminants.
Another change to the cleanrooms was the pass-throughs, which is where Shield came in. We designed and built new cleanroom pass-throughs that met the new code requirements and achieved TUKHS's goal of making the rooms safer for patients and staff alike.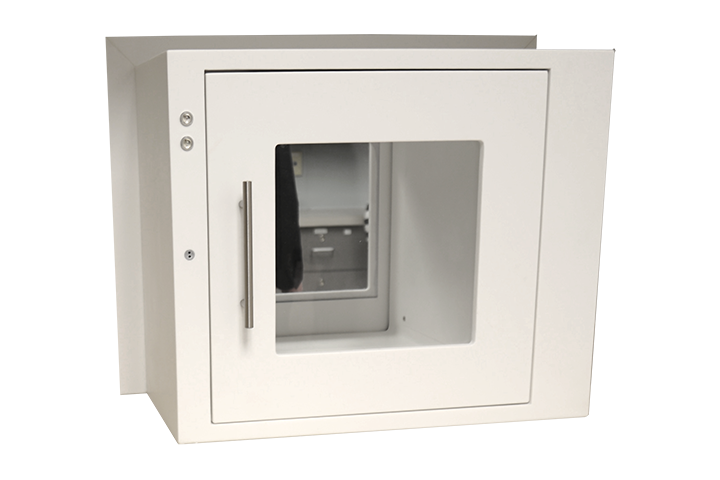 These pass-throughs are built into the wall to allow the transfer of drugs and supplies to and from the cleanroom quickly and easily. The pass-through reduces traffic in and out of the cleanroom, therefore decreasing air flow, which could contain particles, into the cleanroom.
The new cleanroom pass-throughs, developed specifically for this project, include features that make it safe and efficient for patients and staff alike. First, it's constructed of solid surface, so it naturally prevents bacteria, and it's easier to clean. It also has Shield's signature coved corners, making the interior as easy to clean as the exterior.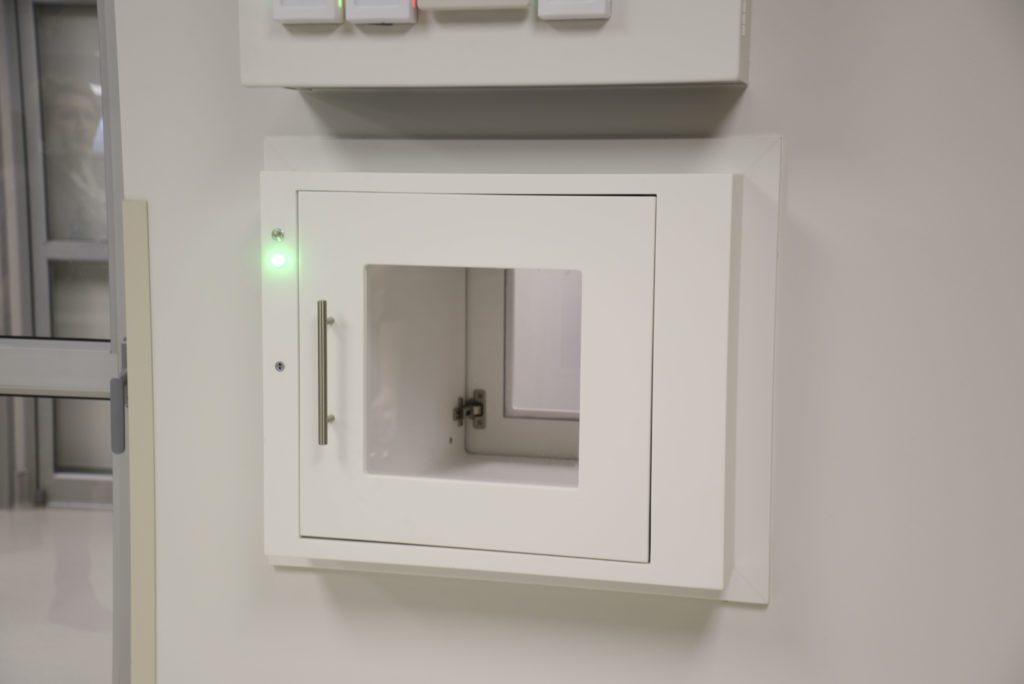 This pass-through also employs an electronic locking system. This prevents both doors on the pass-through from being open at once, which keeps any "bad" air out of the cleanroom. Additionally, our pass-through has two indicator lights: one that signals when one of the pass-through's doors is open and one that signals when an item is in the pass-through and ready to be removed. Both improve communication and efficiency in the clean-room.
Check out the other updated cleanroom features, all of which greatly enhance the space and improve safety, in the video from the health system below!
Take a virtual tour of the new cleanrooms to learn about other new safety features: 
We're thankful for the opportunity to have worked with TUKHS, Pulse Design Group and Kelly Construction on this project, and we're excited to see it completed!