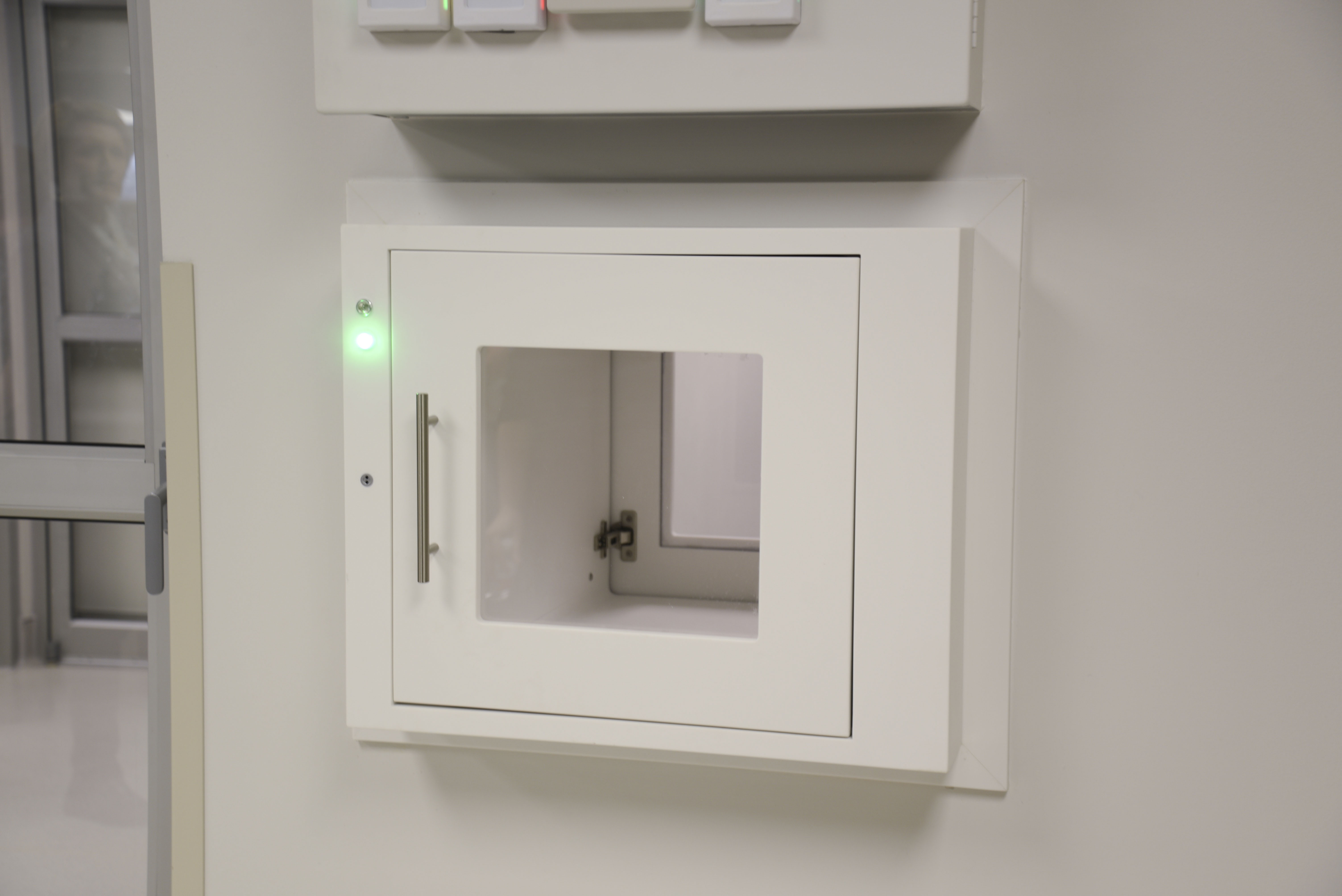 Pass-through featured in HFM Magazine
A few weeks ago, we told you about The University of Kansas Health System's facility renovations for which we provided new solid surface pass-throughs. Now, we're excited to share that our pass-throughs have been featured in the May issue of  Health Facilities Management Magazine!
Here's a look inside the article:
"The University of Kansas Health System (TUKHS), Kansas City, Kan., partnered with an architectural firm to bring several pharmacies in its system into compliance with new regulations Kansas and several other states recently have adopted.
One aspect of the health system's pharmacies that needed updating to comply with the new rules was the clean room pass-through, which is commonly used in pharmacies for drug preparation. Clean rooms are pressurized and sterile to ensure that drugs are safe.
Through a partnership between Shield Casework, North Kansas City, Mo., and the hospital, the company developed a new pass-through for TUKHS that met both compliance and budgetary requirements.
'Because we were redoing our pharmacy, we wanted to make it better and safer for patients who receive the drugs,' says Nick Burke, capital project manager, TUKHS.
Basil Sherman, principal, Pulse Design Group, Lexena, Kan., …. reached out to Shield Casework and, through a collaborative process with the design team as well as the hospital's stakeholders, the company developed a new pass-through that met all the health system's needs.
'Everything about this pass-through design was planned with the goal of improving workflow,' says Stephen Hopkins, president and product designer, Shield Casework. 'We tested every detail for use, feel and function.'"
Read more about how Shield collaborated with Pulse Design and TUKHS to build these pass-throughs by reading the whole article here.