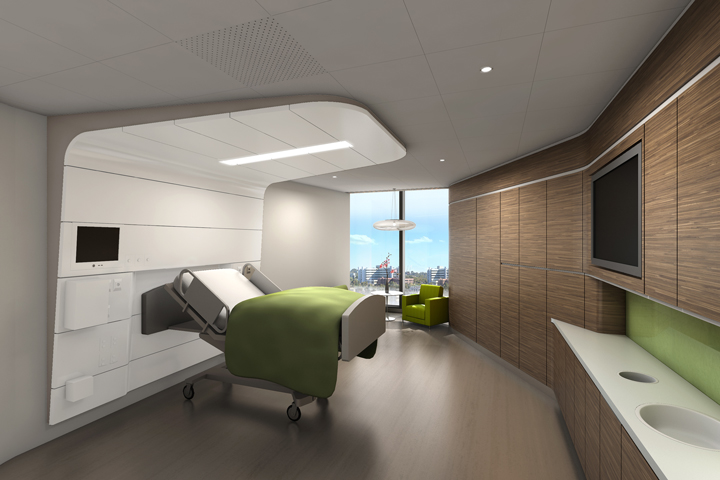 UCSD Canopy headwall selected as an IDEA finalist
No matter what industry you look at, it's clear the market is hungry for original ideas. Original thinking leads to original execution, setting work and clients apart. Original thinking was what led Cannon Design and Shield Casework's development of the UCSD Canopy headwall, which was recently selected as an IDEA finalist. Read more about the one-of-a-kind solid surface headwall here. 
An entirely new product
Solving problems for the real world was Cannon Design's goal with their design of the brand-new Jacobs Medical Center for the University of California—San Diego. Much of this originality centered on an innovative headwall concept that houses patient rooms' technology in an arching canopy.
Executing this project meant delivering something the hospital and healthcare world hadn't yet seen. In fact, the headwall's complex design caused the project to temporarily stall in a search for a capable fabricator.
Yet Cannon persevered, and found Shield to craft the headwall from solid surface, adding a layer of nonporous durability and protection, and preserving the design intent.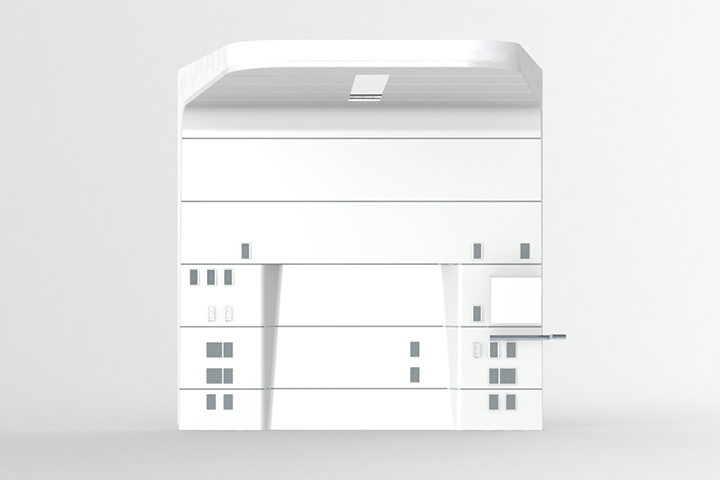 UCSD Canopy headwall selected as IDEA finalist
The world is taking notice. The team's work was recognized this week when the headwall was selected as an International Design Excellence Awards (IDEA) finalist by the Industrial Designers Society of America (IDSA).
Faced with increasing competition and patient expectations, hospitals have taken design cues from the hospitality sector, adding home-like amenities to patient rooms. Yet warm touches alone aren't enough to both aid healing and assist in operational efficiency. 
The IDEA jury recognizes the best and brightest designs each year in products, sustainability, interaction design, packaging, strategy, research and concepts.
Few facilities, if any, have integrated technology in a finished architectural solution like the UCSD Canopy headwall, making this medical product's value clear to the world. Being named an IDEA finalist adds the headwall to an exclusive list of highly crafted and designed products from across the world who set out to change their industry.
Perhaps even more impressive is the successful execution of this forward-thinking design on a never-before-seen scale: the project team will deliver 242 headwalls to UCSD's Jacobs Medical Center in early 2015.
Read more about the IDEA finalist process, or learn about the process to create the UCSD canopy headwall.